Moderators: Vis Bellica, Laffe
Posts: 874
Joined: Wed Jan 11, 2017 10:28 am
(I wanted to give a "thumbs up" for initiative as well, but couldn't find a suitable emoji.)
No plan survives first contact with the dice.
---
Posts: 8131
Joined: Mon Sep 09, 2013 11:11 pm
Location: Tasmania the Southernmost CoC in the world
This one?
......
---
Really lovely terrain!

What did you use for the fruit in the fruit tree?
---
I didn't, it came from a model railway supplier ready laden. I have a lemon one somewhere too.

Cheers for the comments.
---
Mini break from scenery but I did just convert these Winter German Pioneers to interact with it!
---
Posts: 12
Joined: Wed May 05, 2021 5:57 pm
Location: Glasgow, Scotland
Truscott Trotter

wrote:

↑

Sat Feb 13, 2021 12:33 am

Yeah you have to put each picture in a separate post, but, they both look fantastic .

I especially like the explosion markers they are amongst the best I have seen.

Did you use the clump foliage method?
It looks like added chunks of "deid coo", for extra suppressing horror.
Toys R Fun
---
---
---
The pigsty was a double purchase I made by accident. Just adding a few details and modifying the low walls gave me enough variety from the first one I did.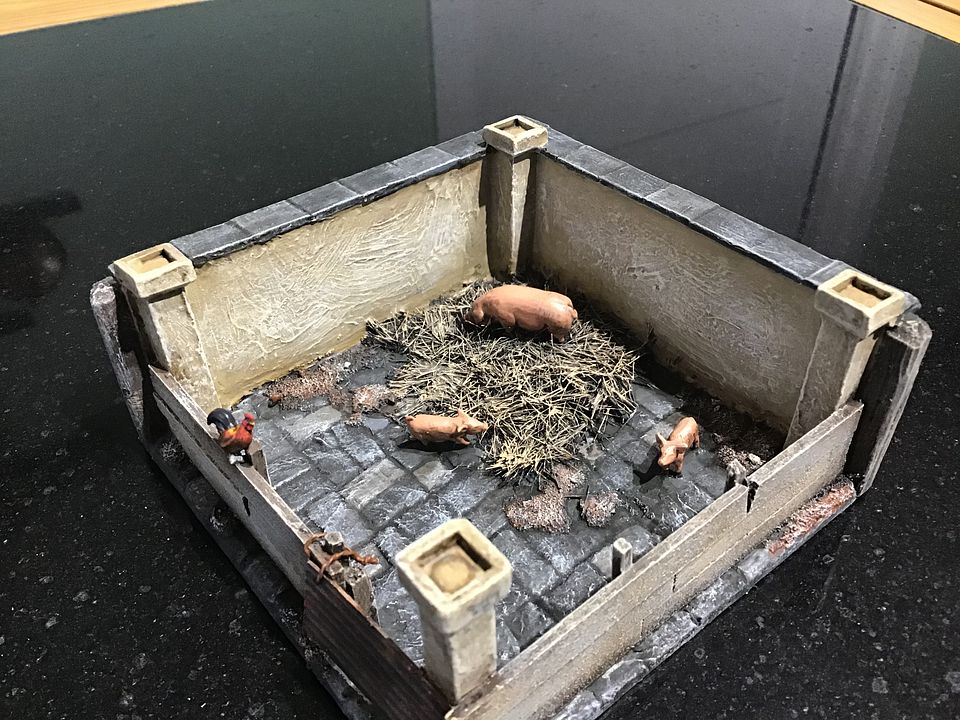 ---
And the roof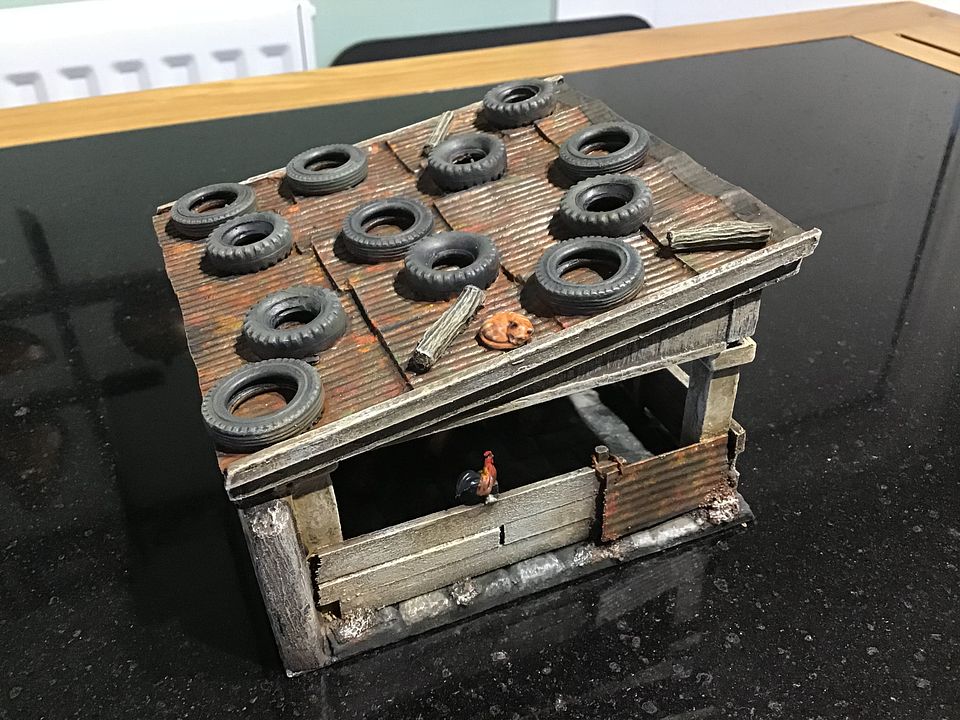 ---