Hello, new here. I normally hang about on Lead Adventure but this seems to be a more usefuful space to share ideas for scenery for CoC.
I'm only recently new to the game but instantly hooked. I have spent the last six months gathering together toys for it and setting the scene. Hopefully I can borrow ideas I come across here...always willing to learn something...
Today I have just been finishing off a pair of mine fields, and a pair of prepared positions.
The minefields are straight forward enough...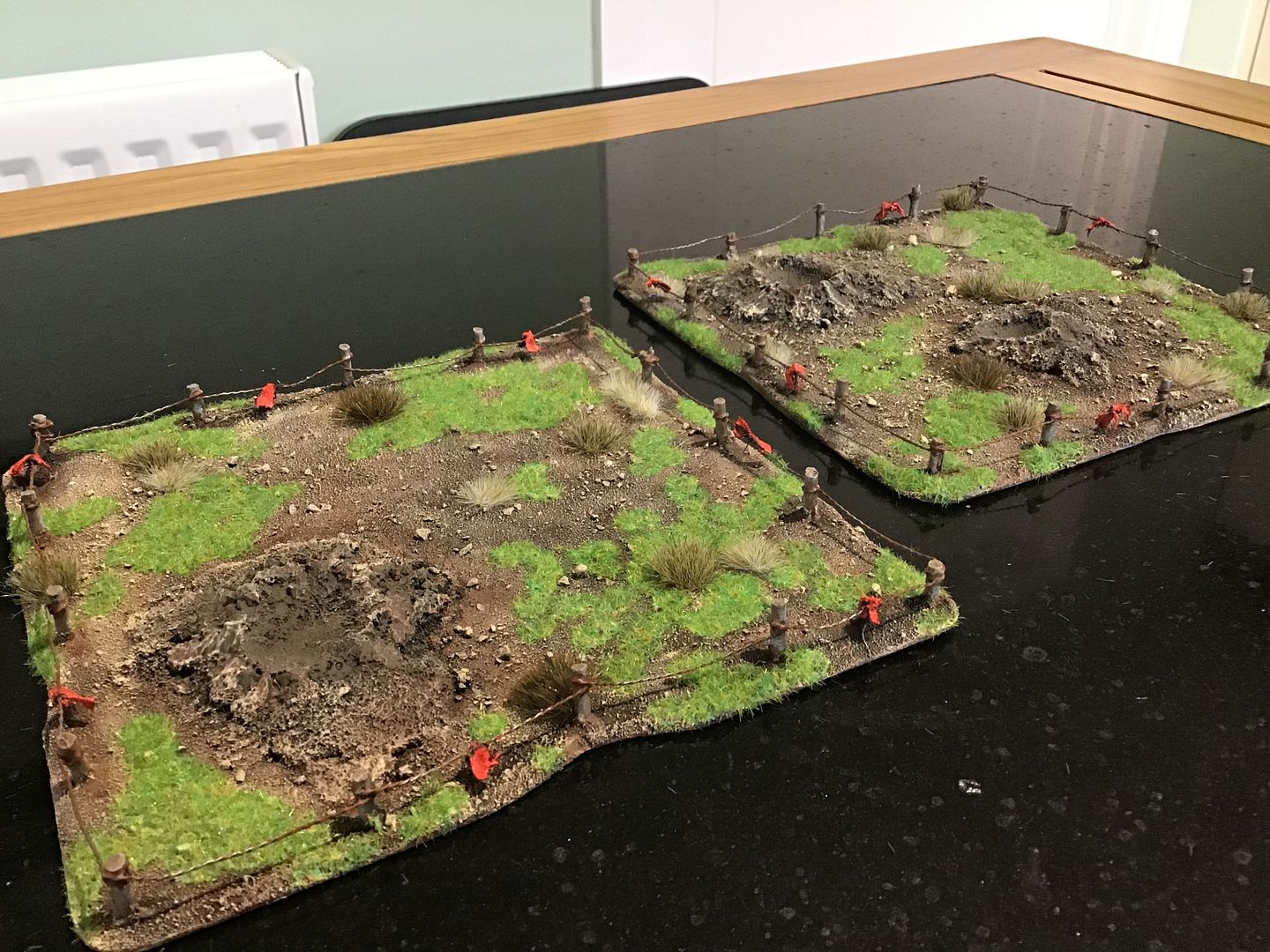 For the prepared positions, to make them look realistic, I'd end up cutting off minis at the torso for every faction I intend collecting....too expensive. The solution i have come up with, make them as low as is practical, and try to give the illusion of depth by having th3 standing area dark. They work for me.