Hi all. Hope you all had a good Xmas and all....
Thursday past saw my ten year old son Jack and I play Dave Brown's Poe Field, Chickamauga scenario from the latest TFL Special. Ended up as a Union victory despite the Rebels throwing six double sixes and killing three regimental Colonels...a few pics of the action to wet your appetites for trying this out....
Federals sheltering behind hastily thrown up defences....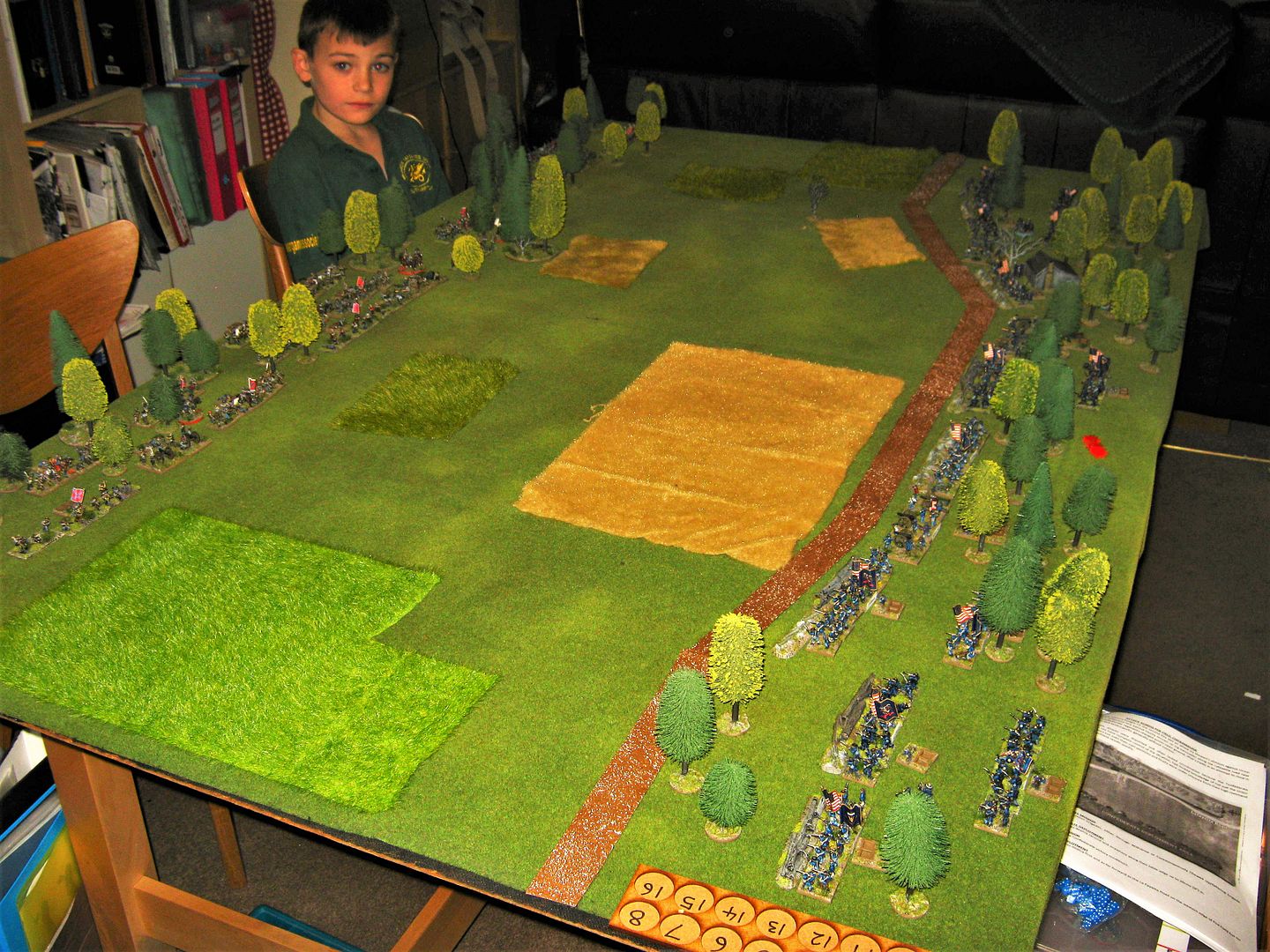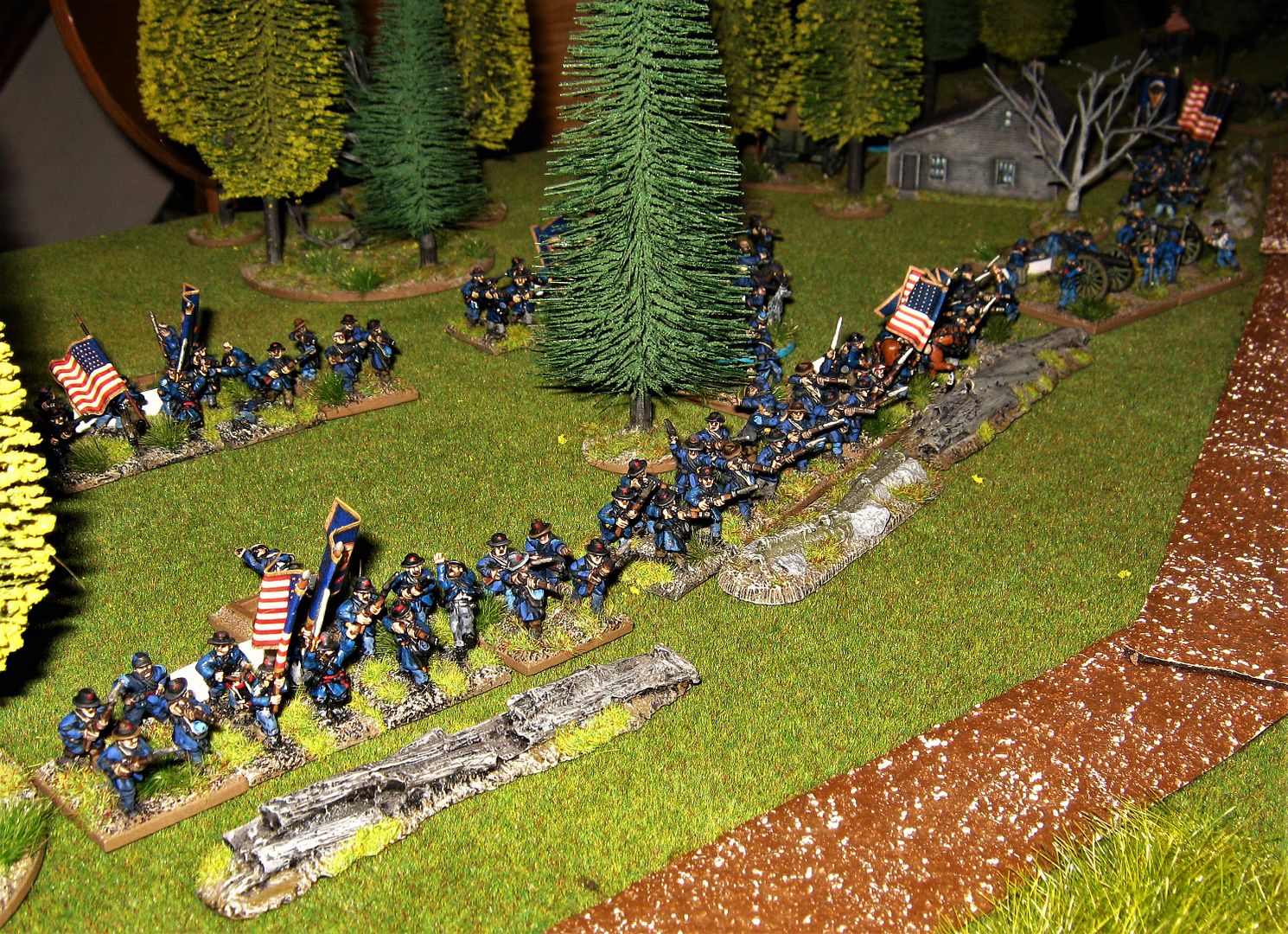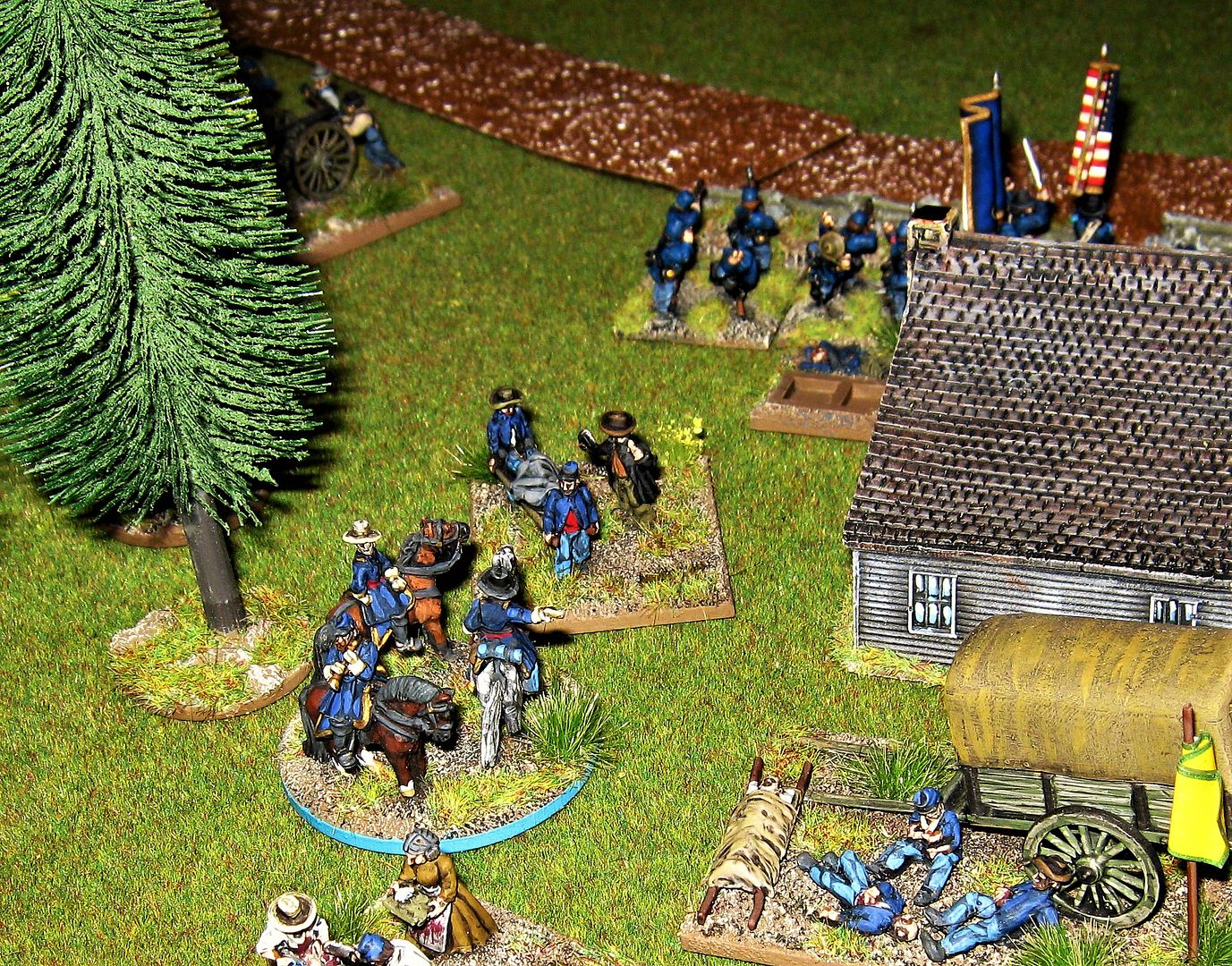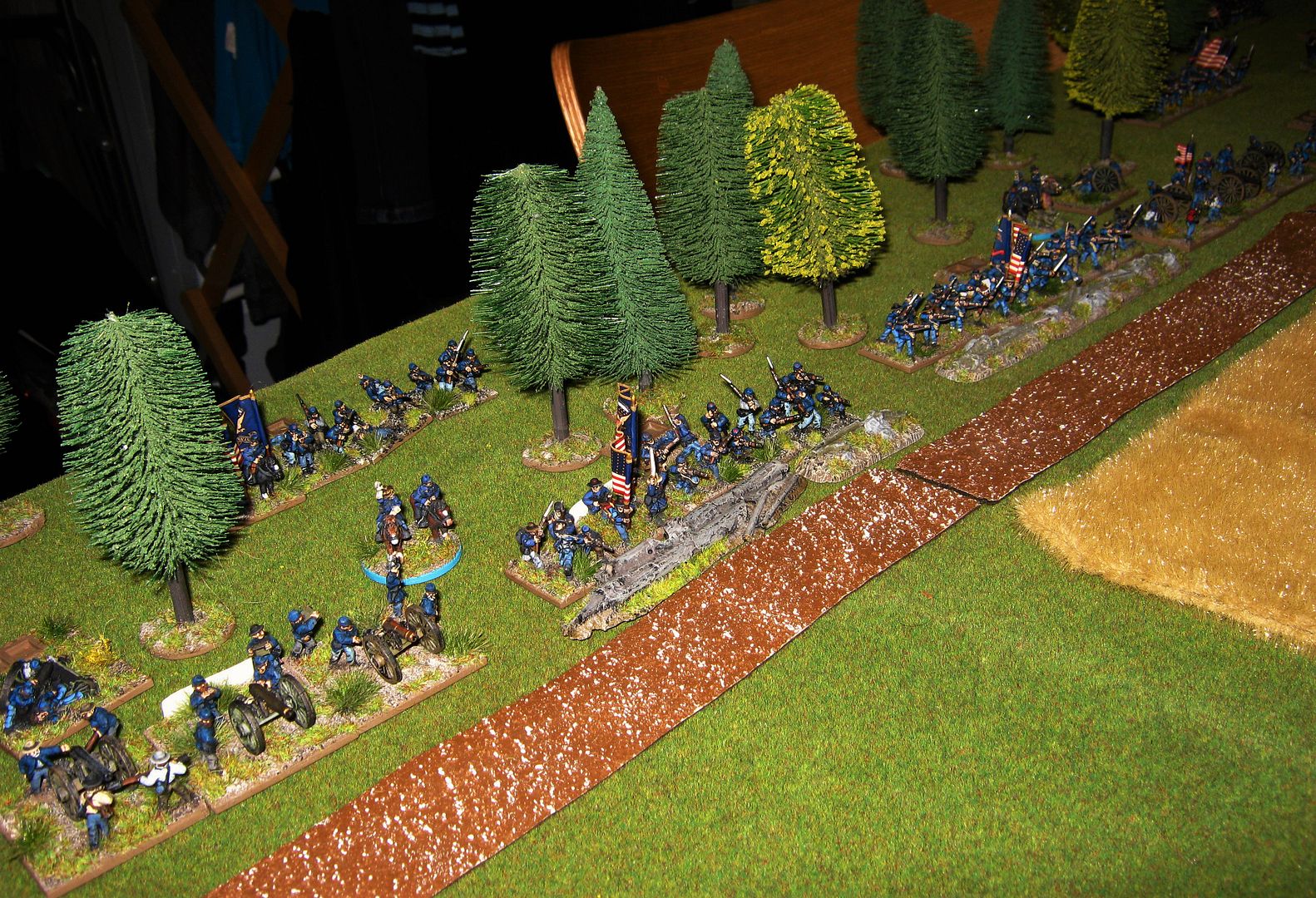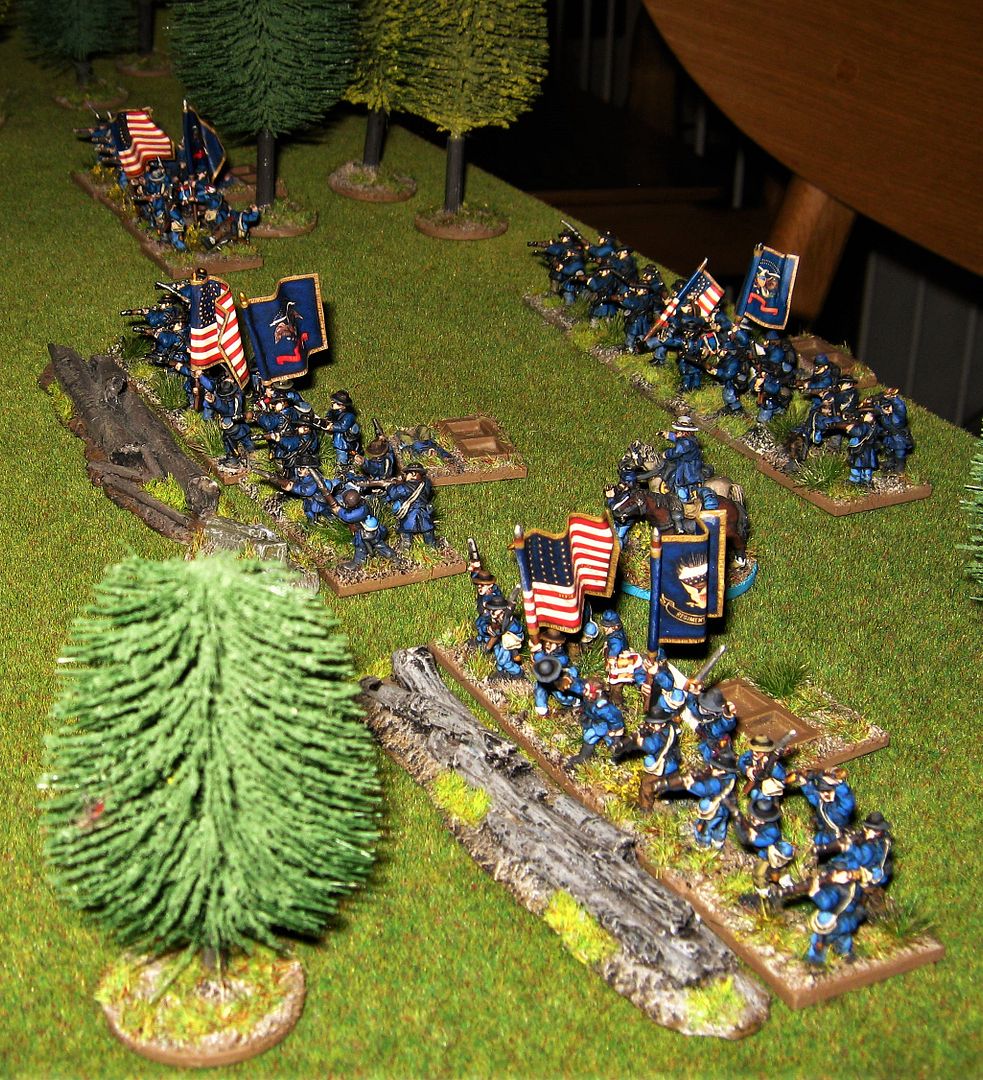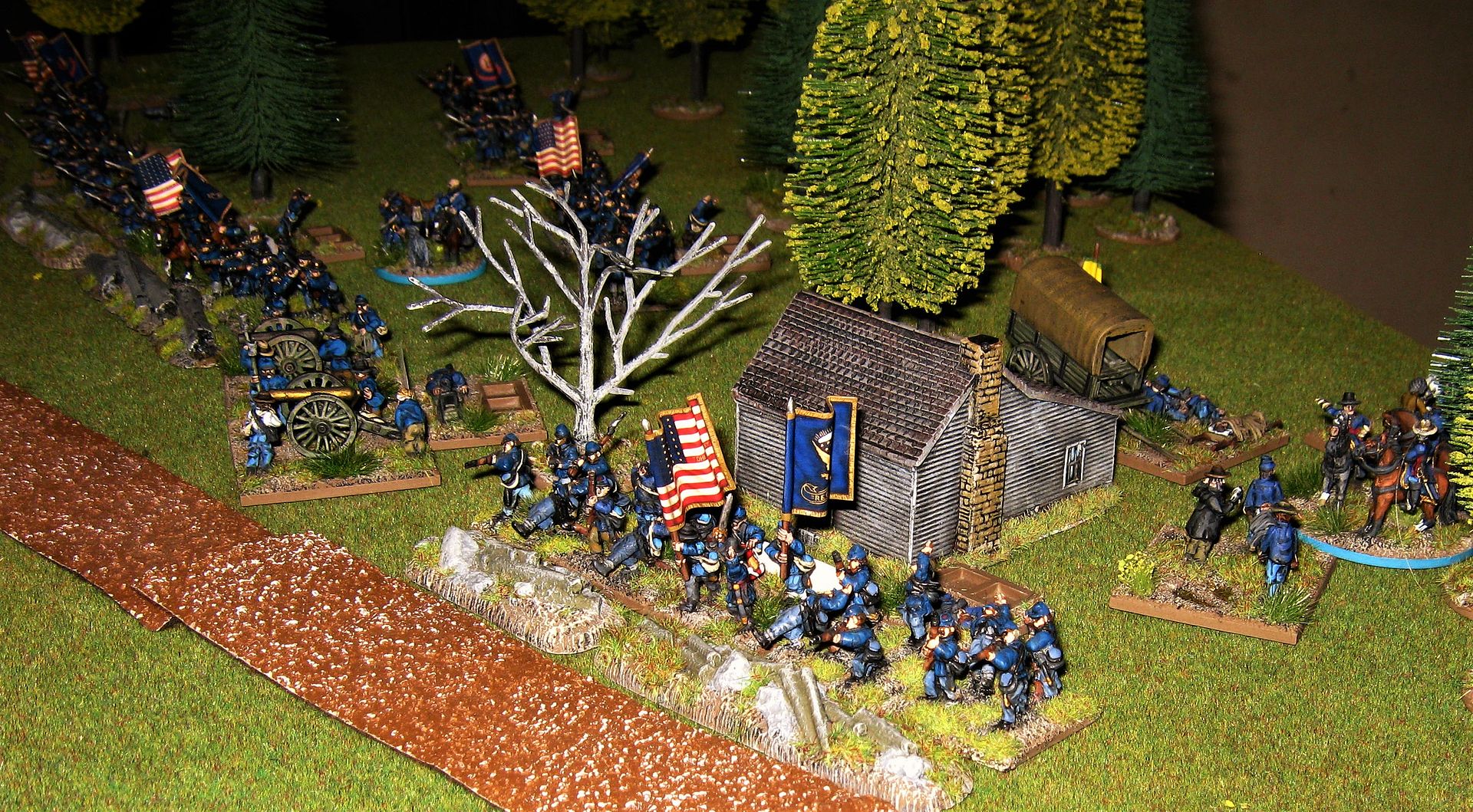 Jacks Rebs in the woods across Poe Field....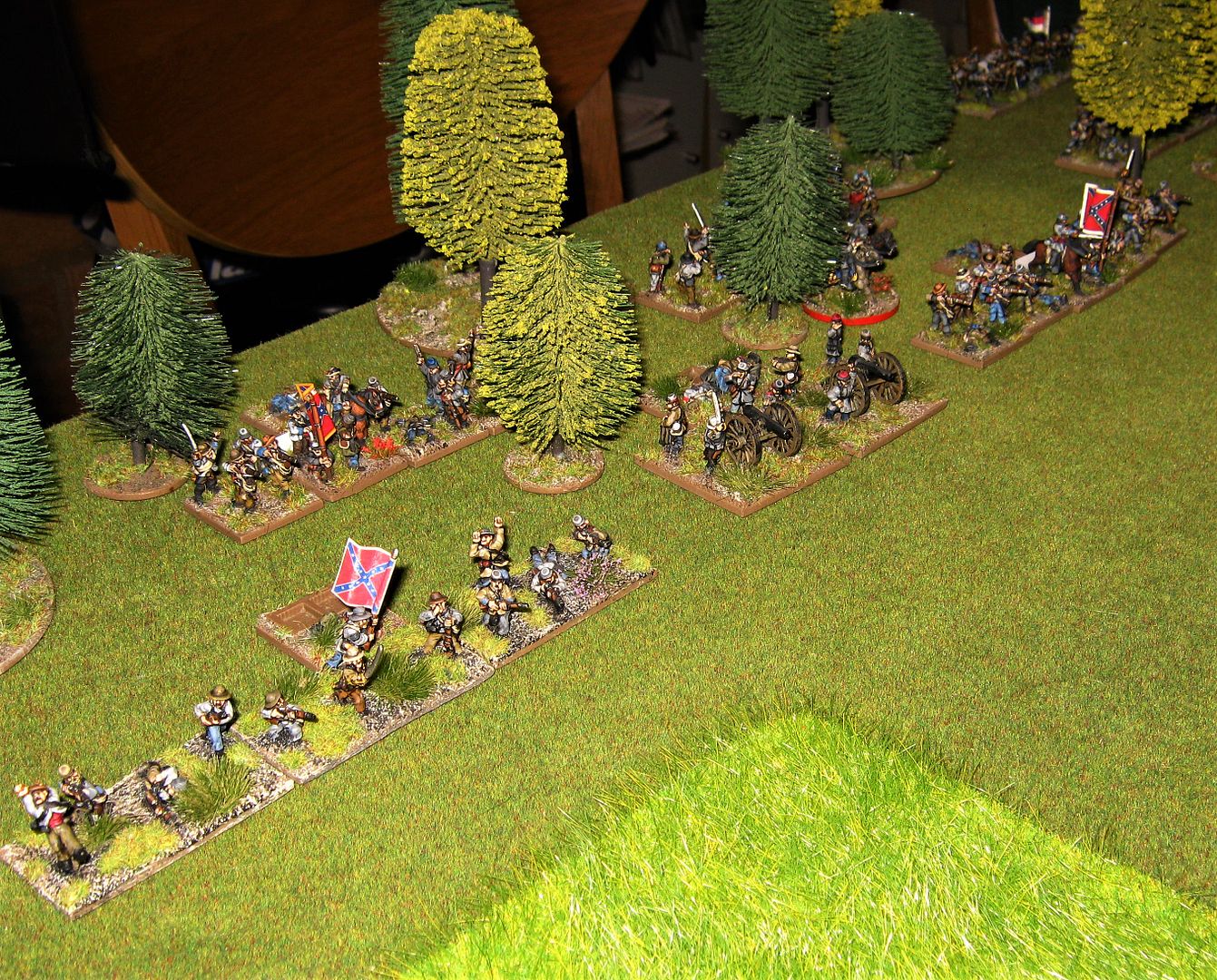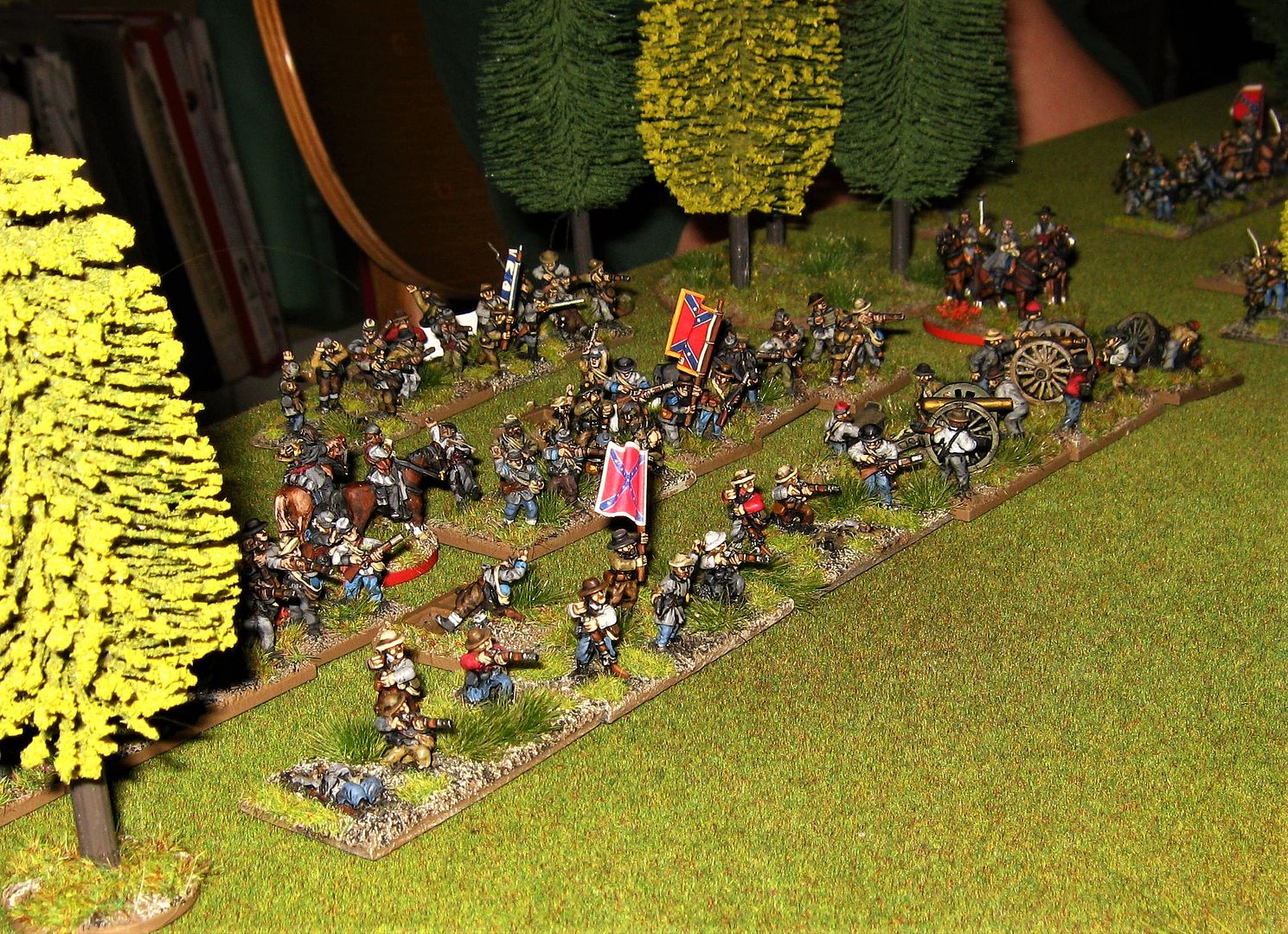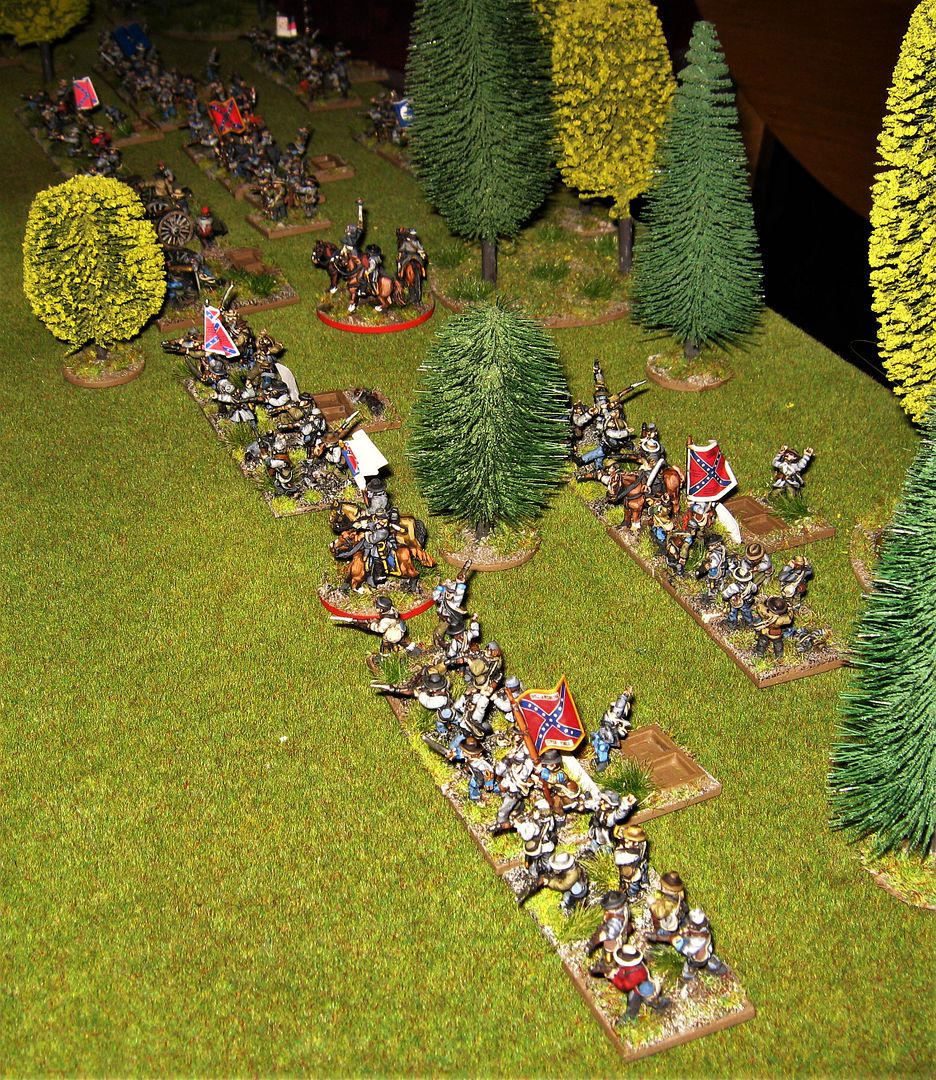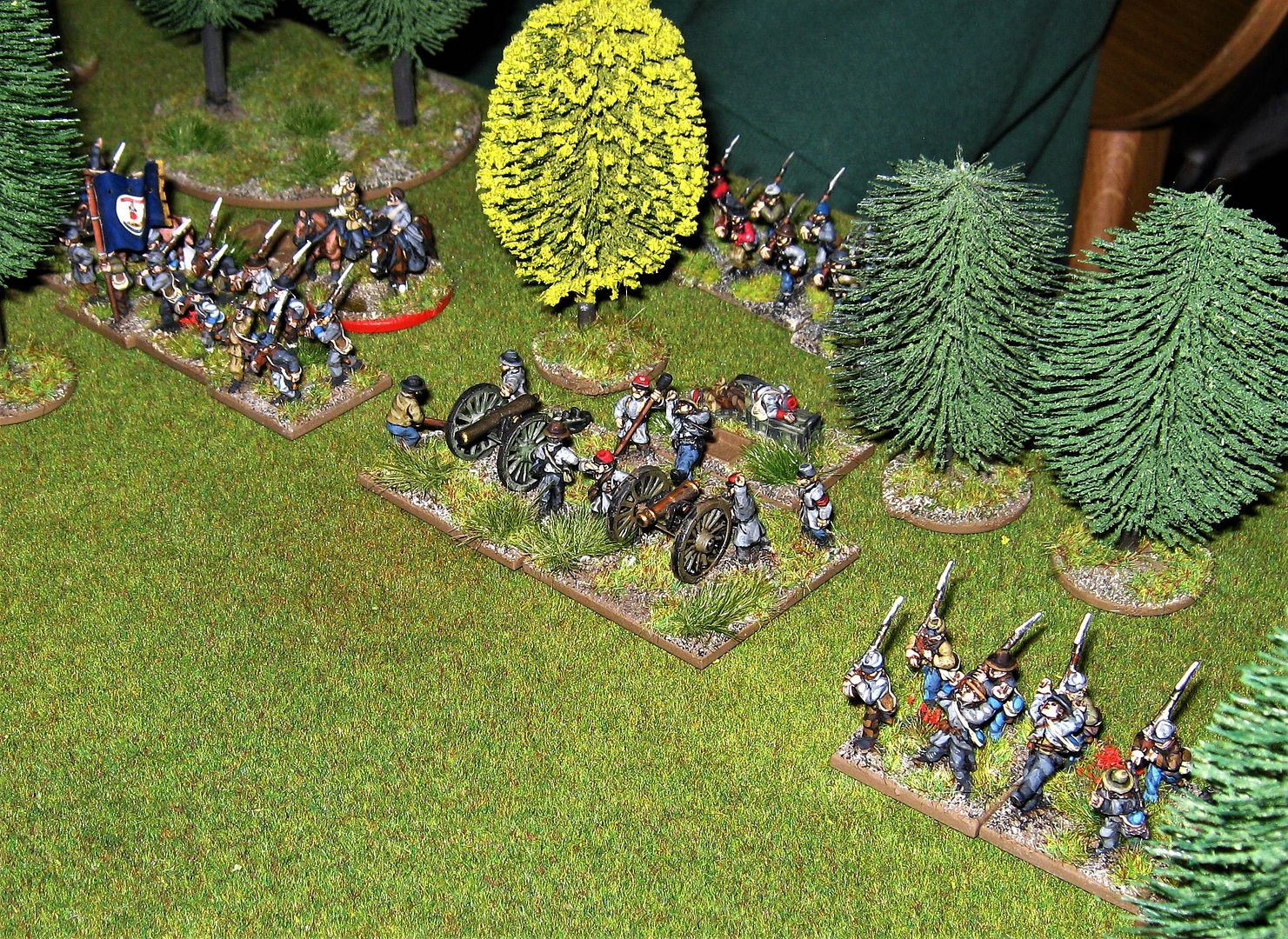 ....Advance begins...
[IMG]http://i

1238.photobucket.com/albums/ff498/KLowth/Poe%20Field%201/IMG_4921_zpsgkcqqlgo.jpg[/IMG]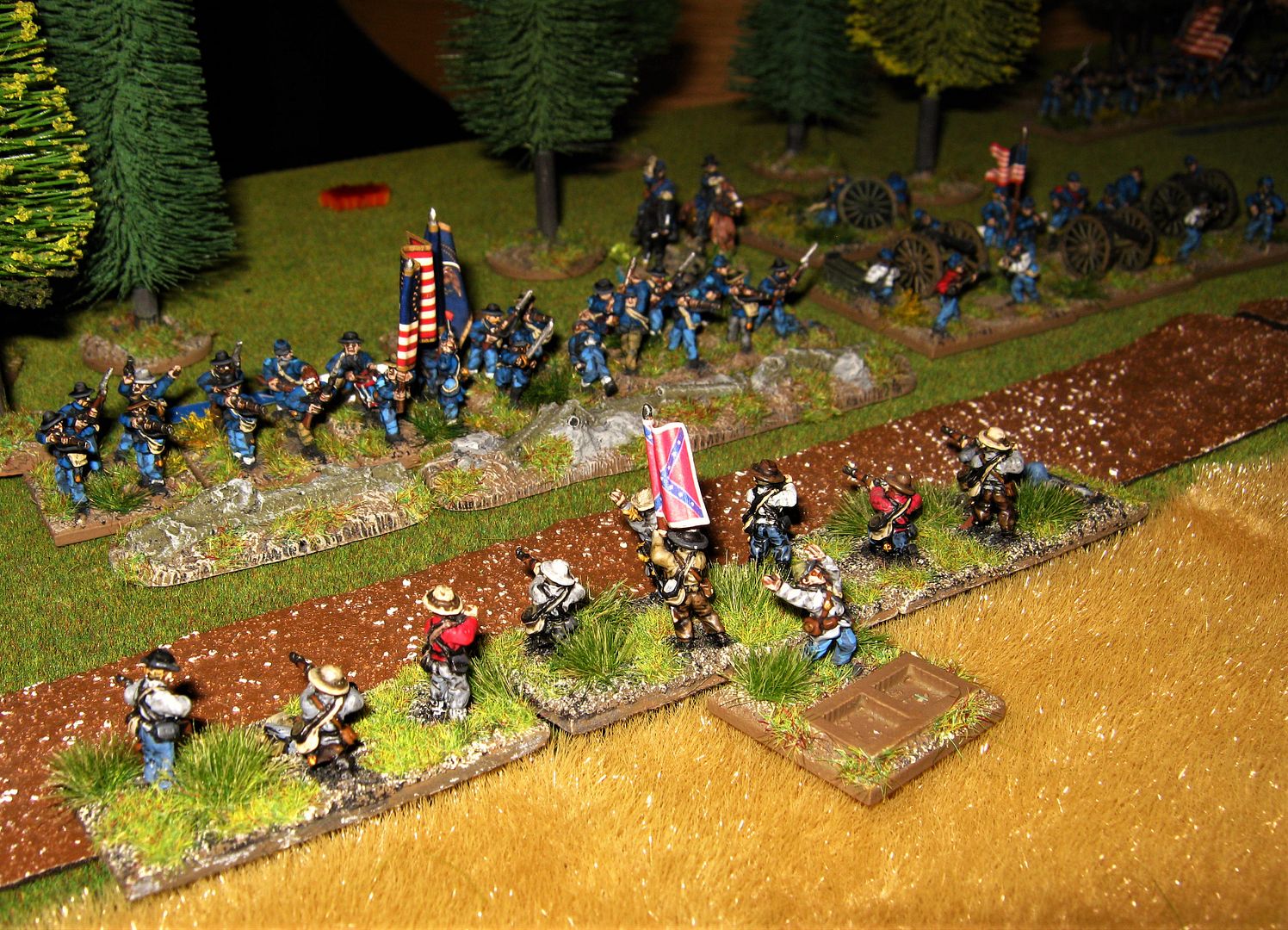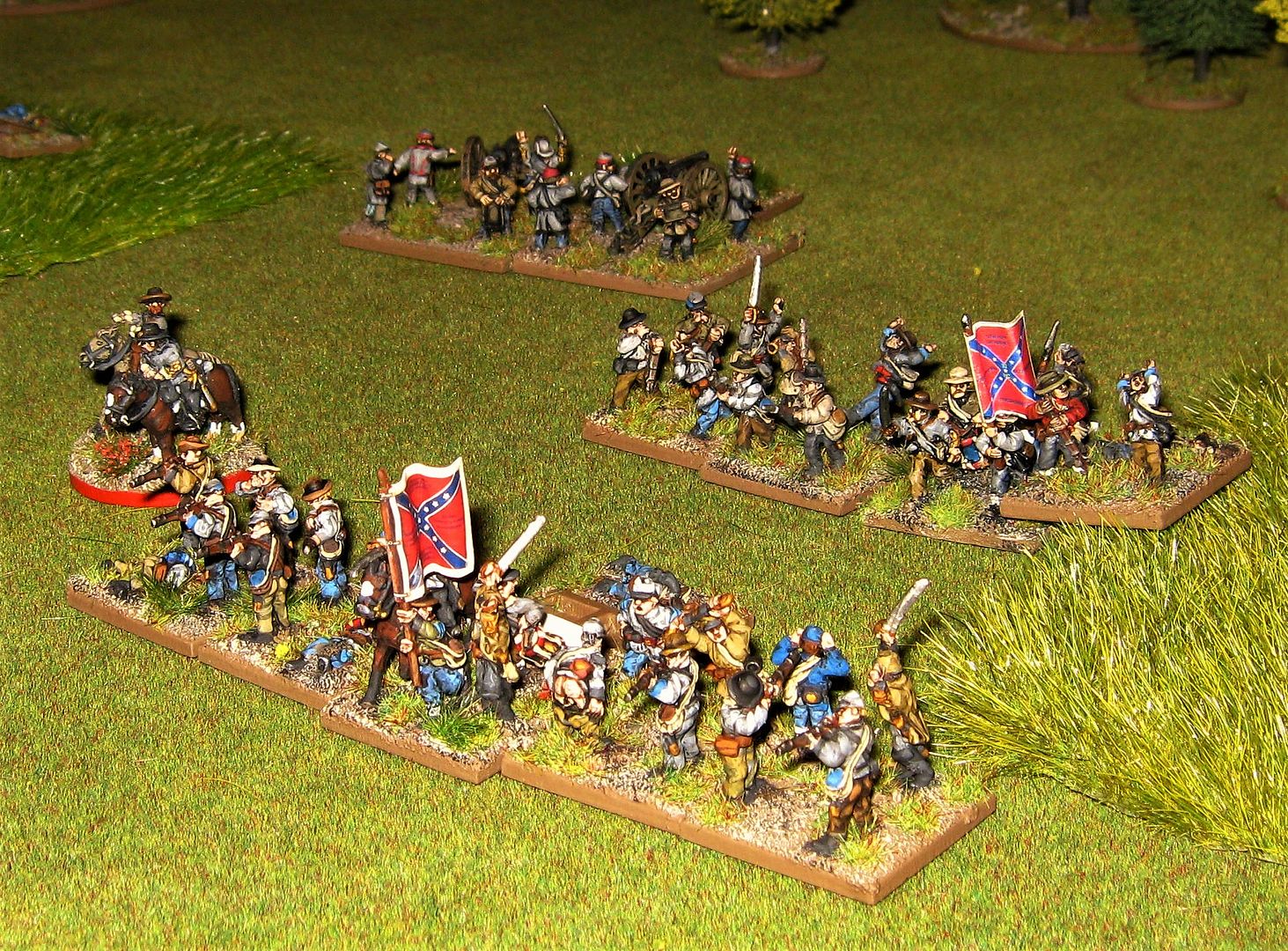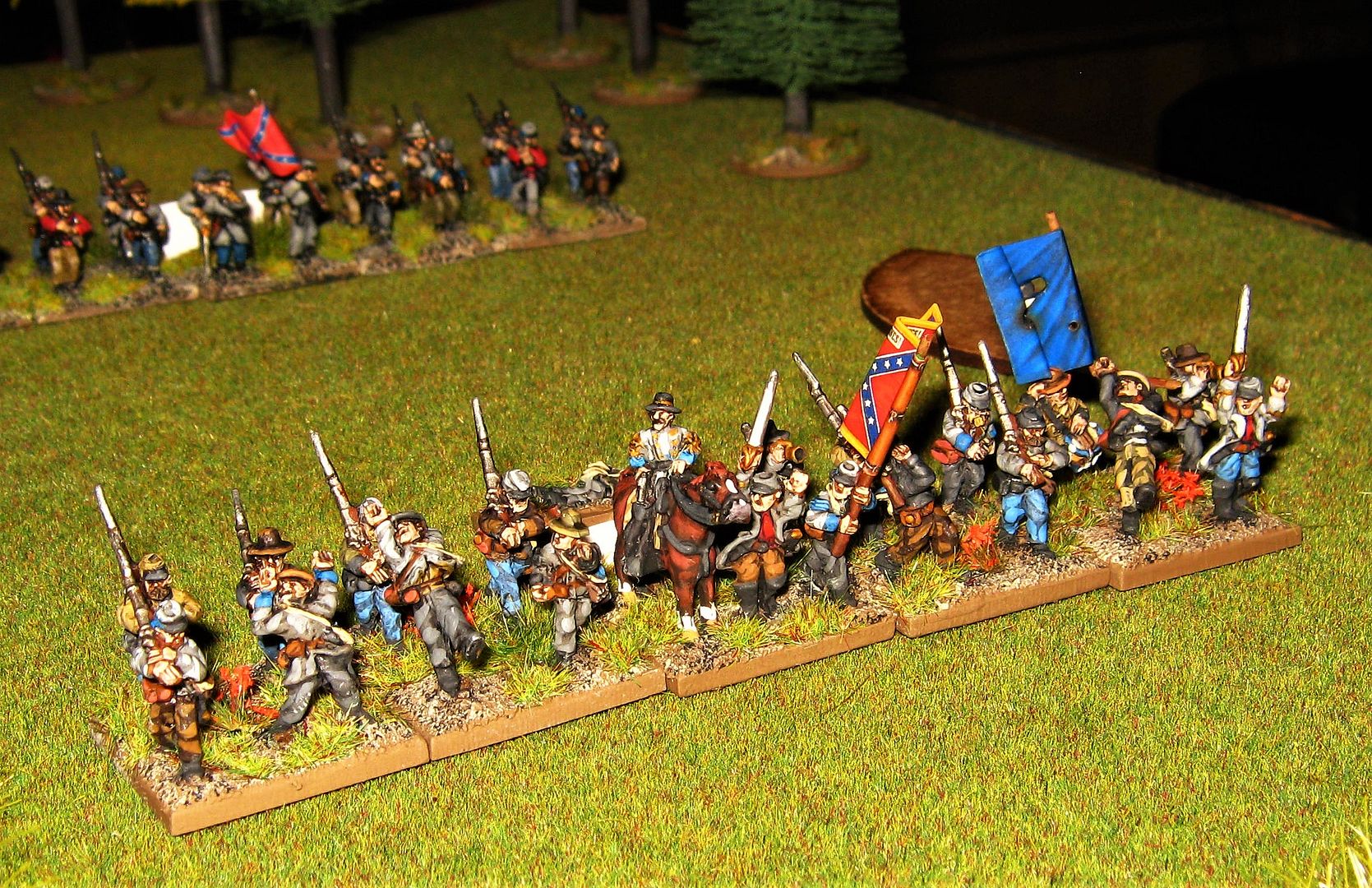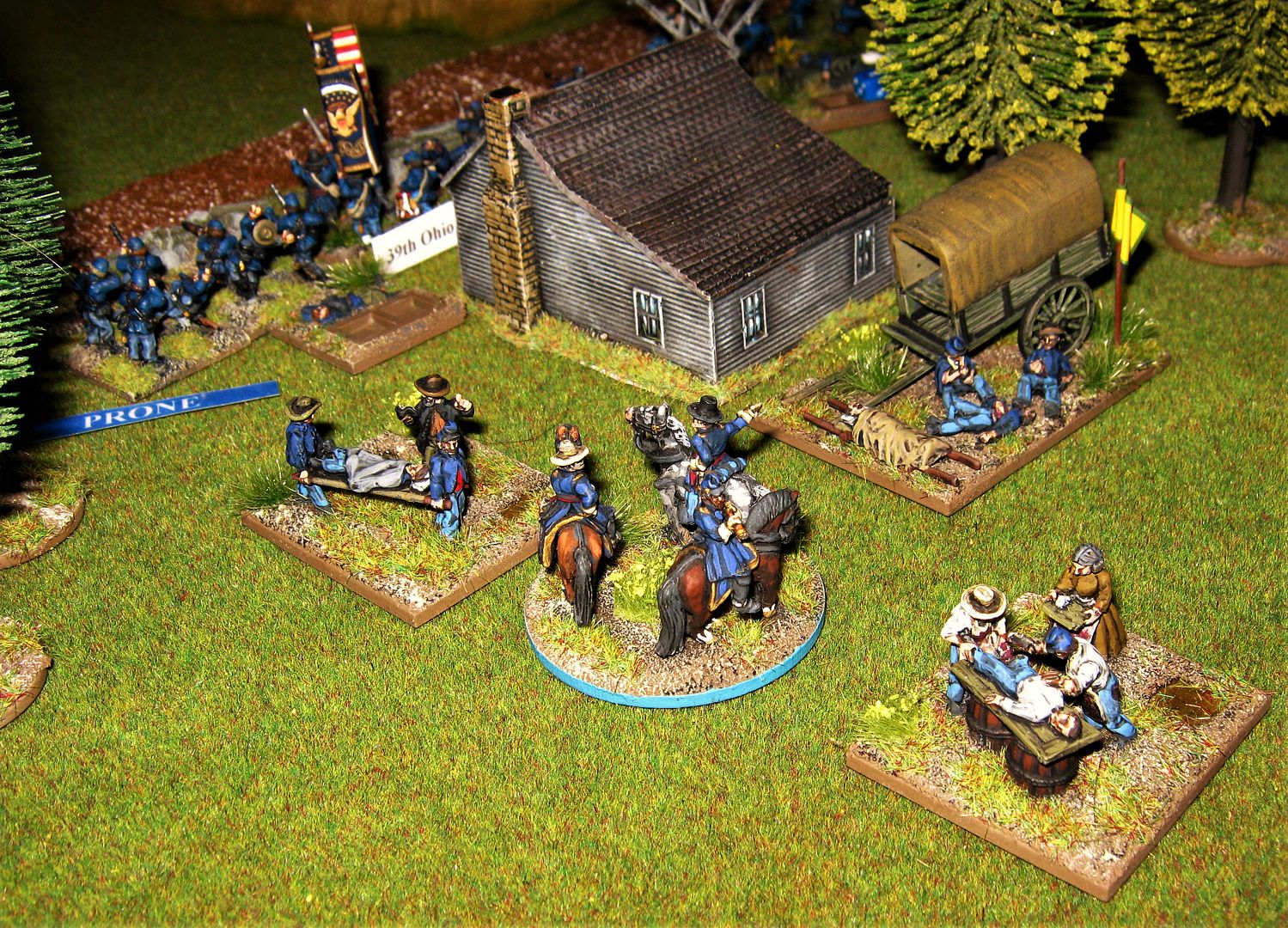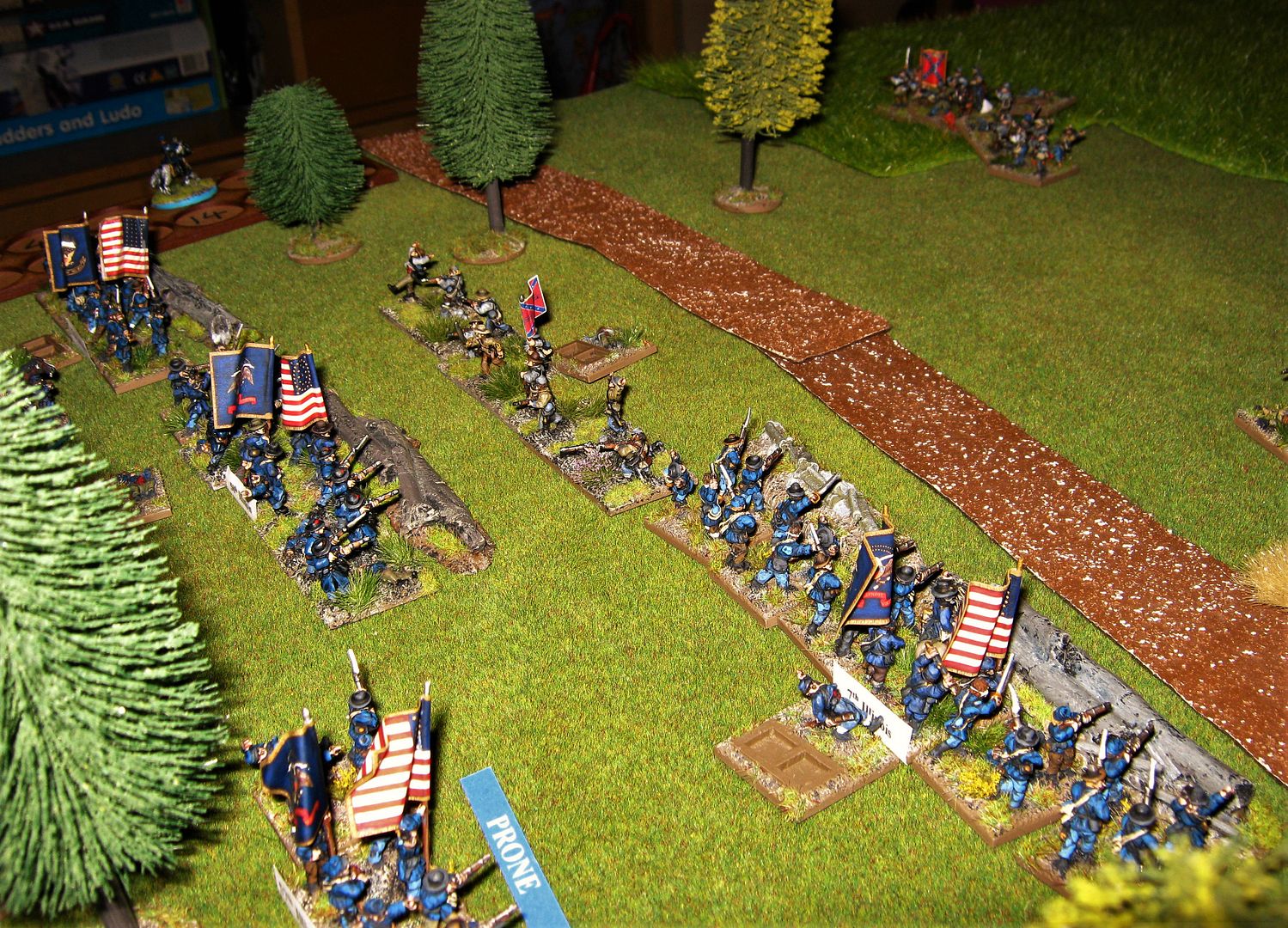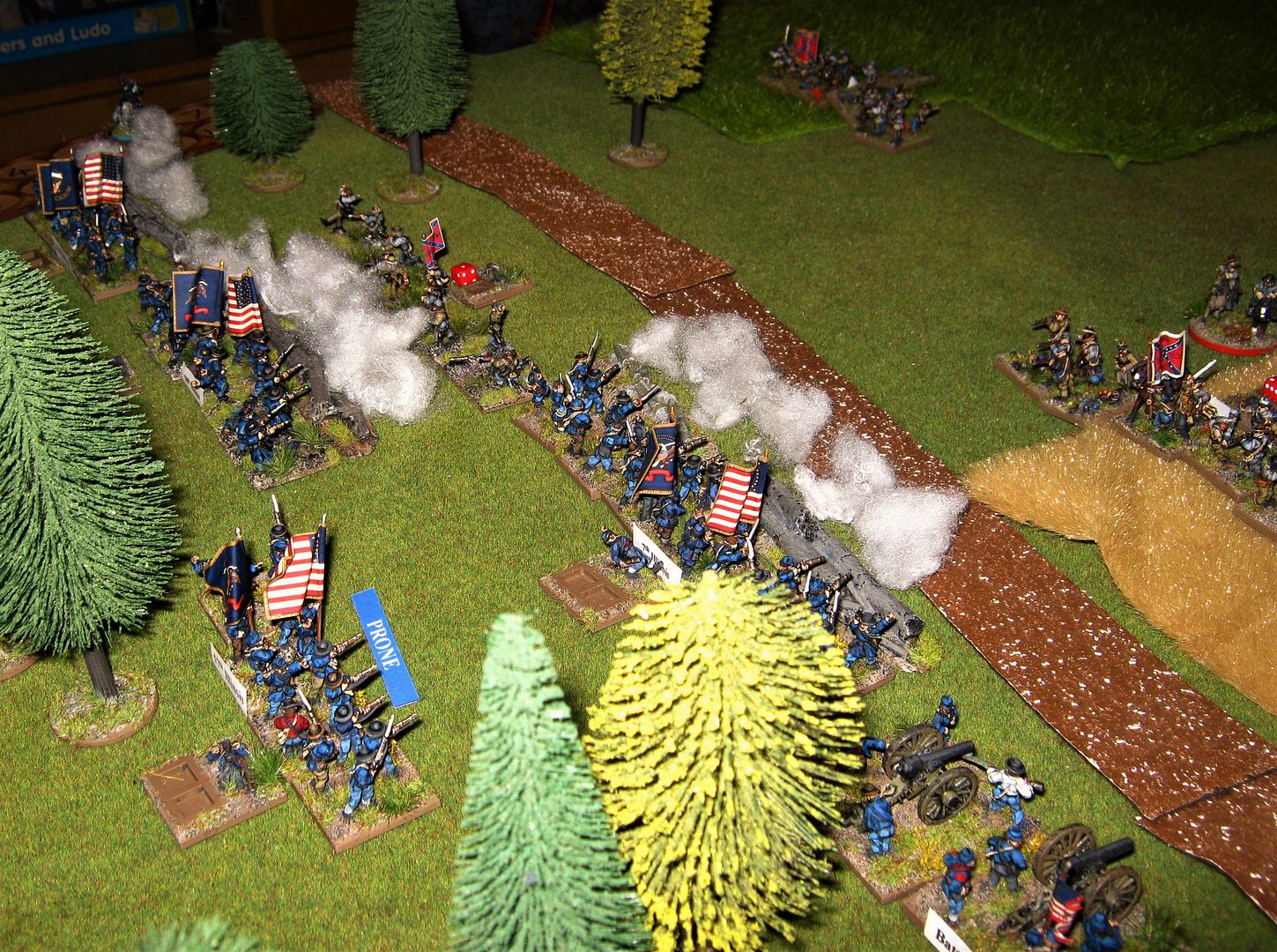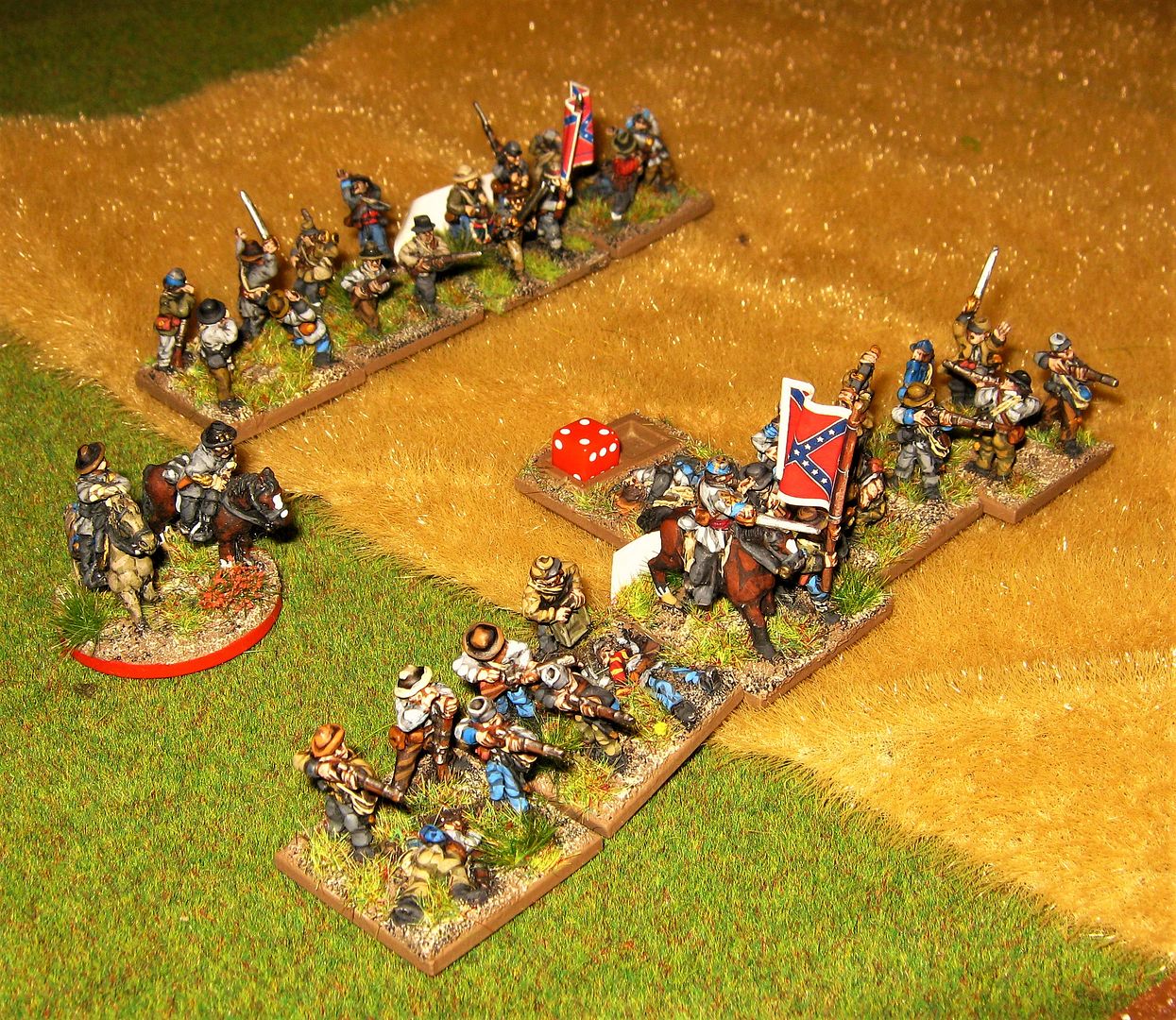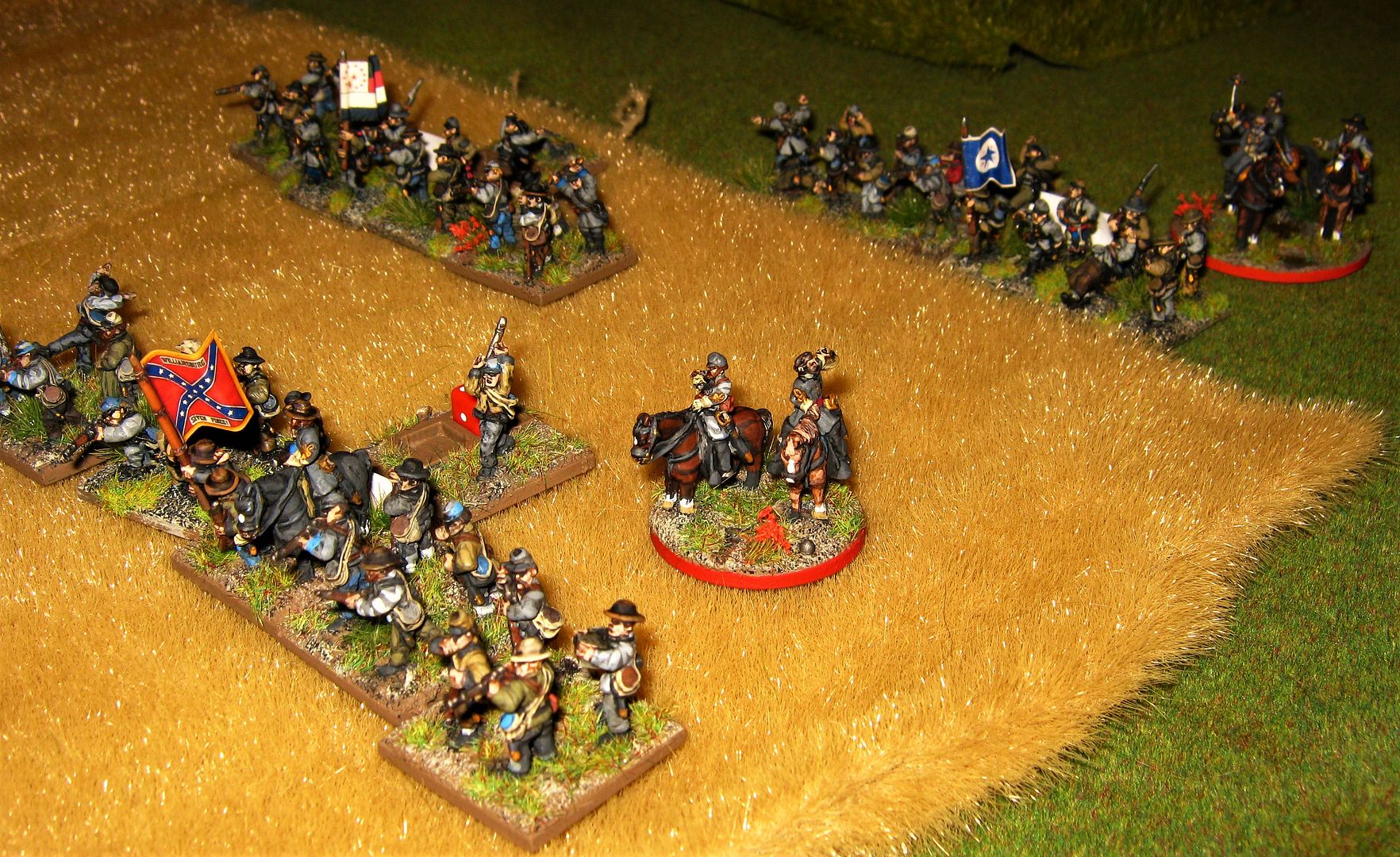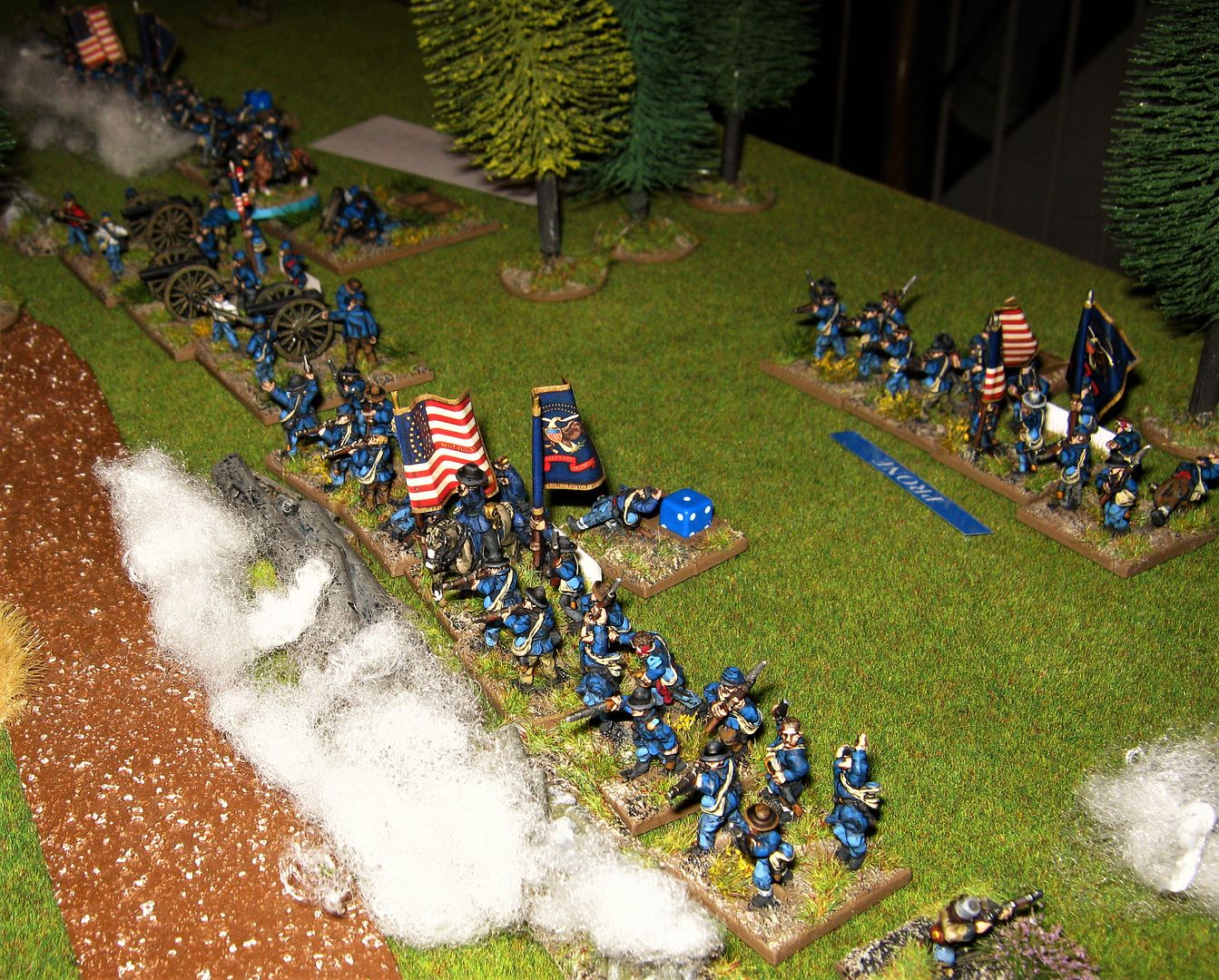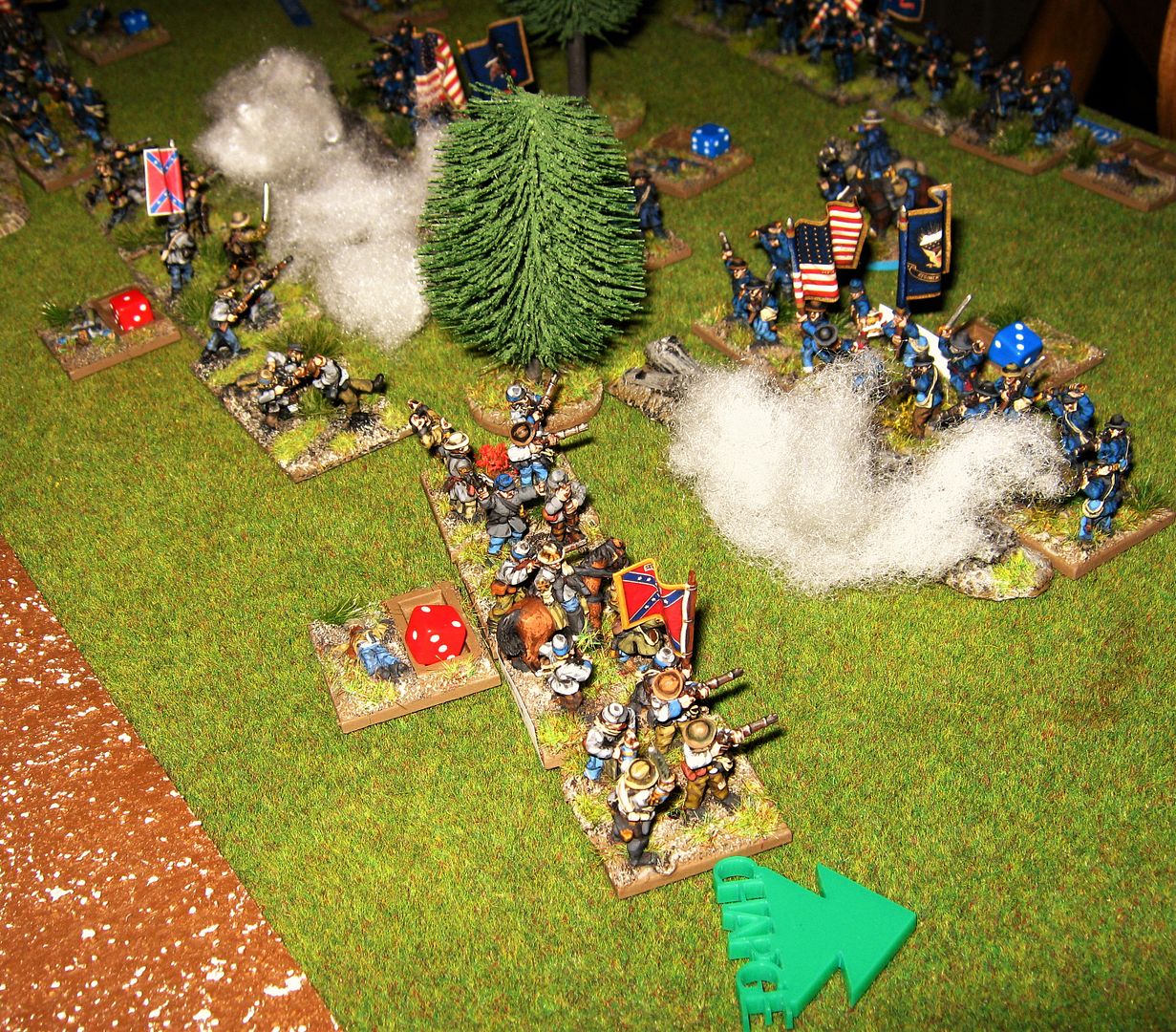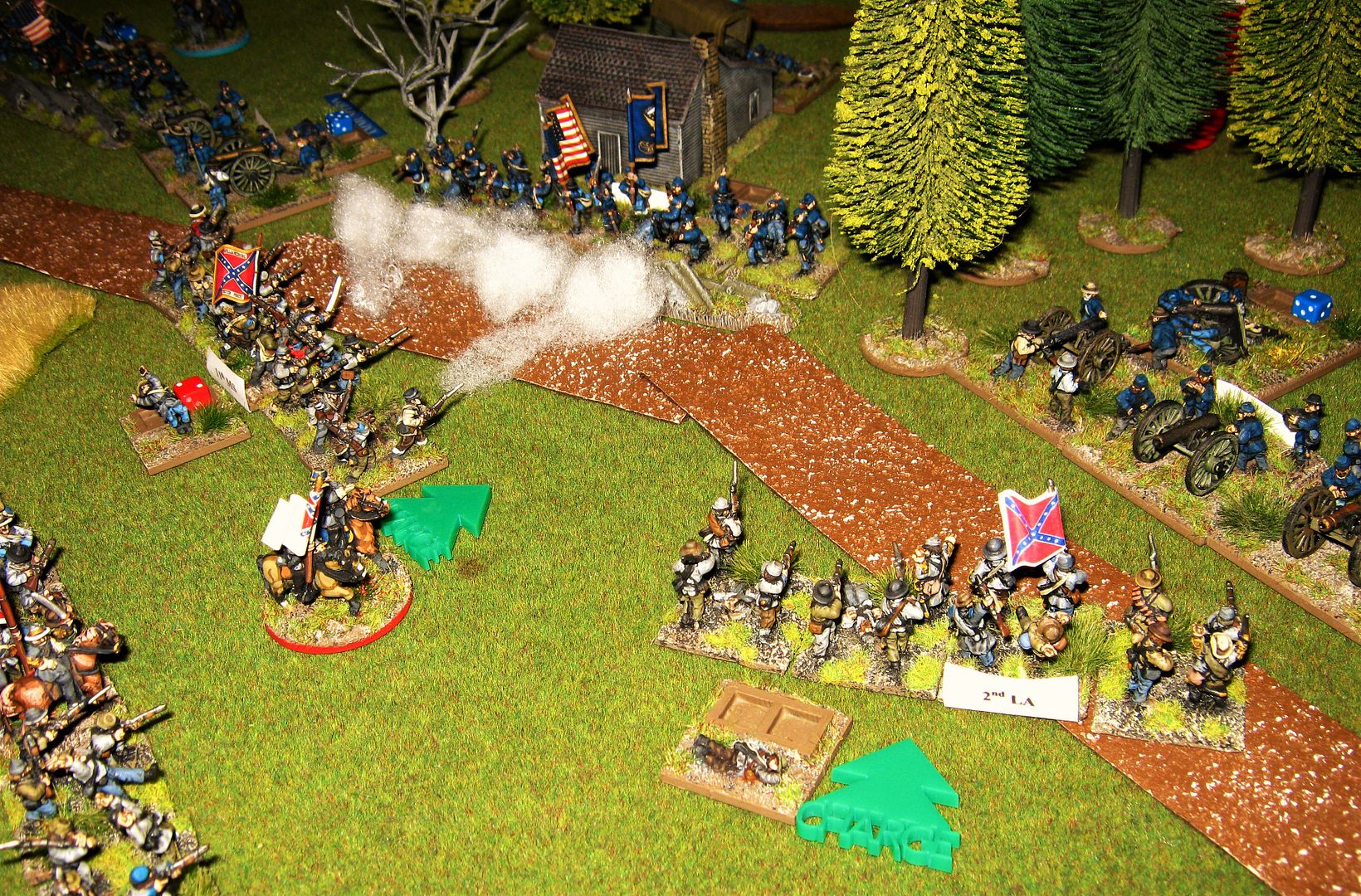 Four waves of assaults driven off with heavy losses...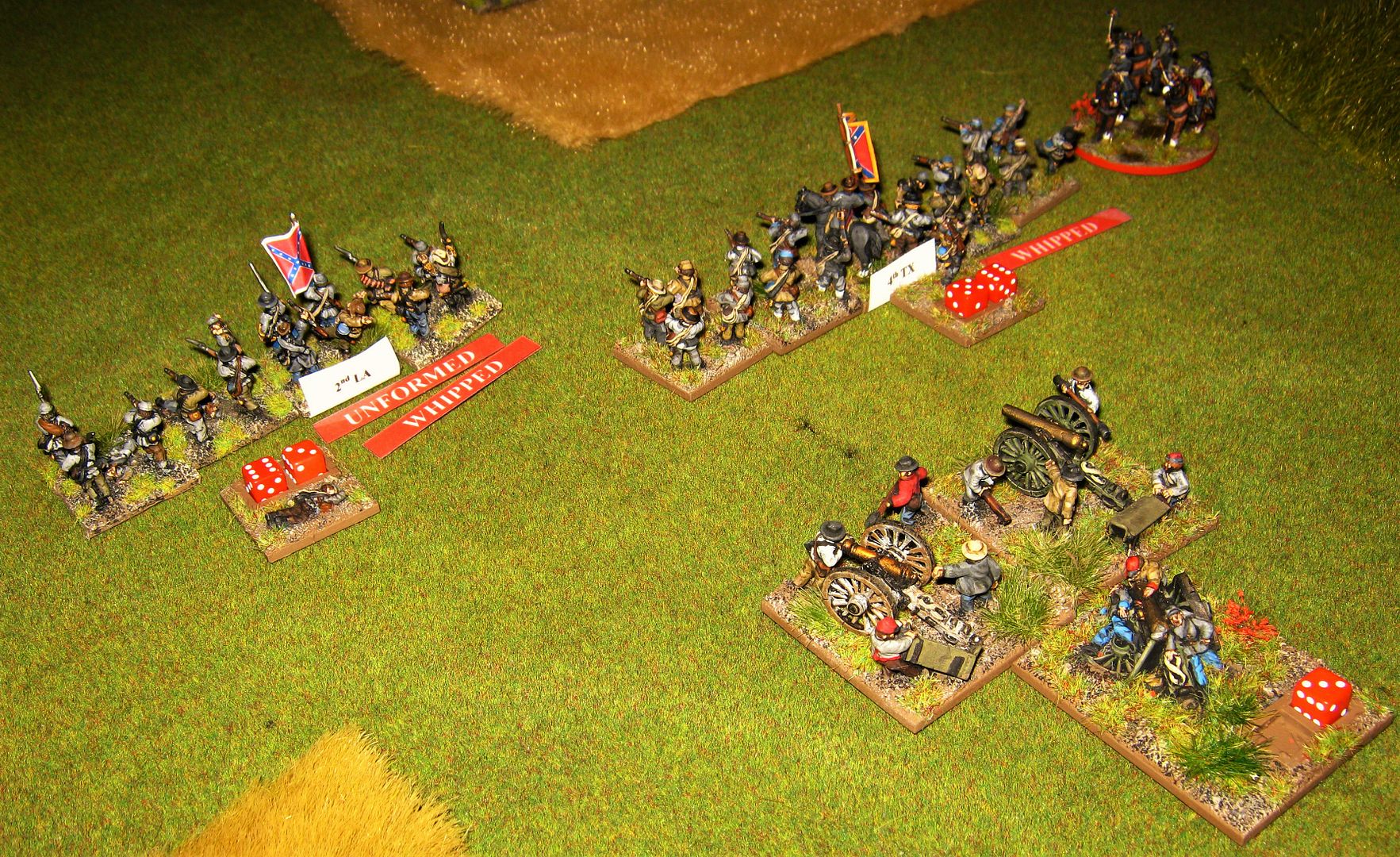 Eventually two of Jack's brigades became Catawumptiously chewed up after he three two ones for his Faltering Brigade tests.
1800 casualties suffered for the Rebels with almost 700 for the Federals. Challenging scenario. Excellent fun. We're reversing the roles and trying it again next week.
Happy New Year
Kev