Moderators: Laffe, Vis Bellica
---
Might we see a battle report with an OOB?
Would love to see that with Austrians.

Mark
---
Loughton Strike Force put on a game at Colours this year where we depicted the French assaults in the afternoon of the 6th July against the final Austrian held positions in Deutsch-Wagram and on the Russbach Heights during the Battle of Wagram, 1809.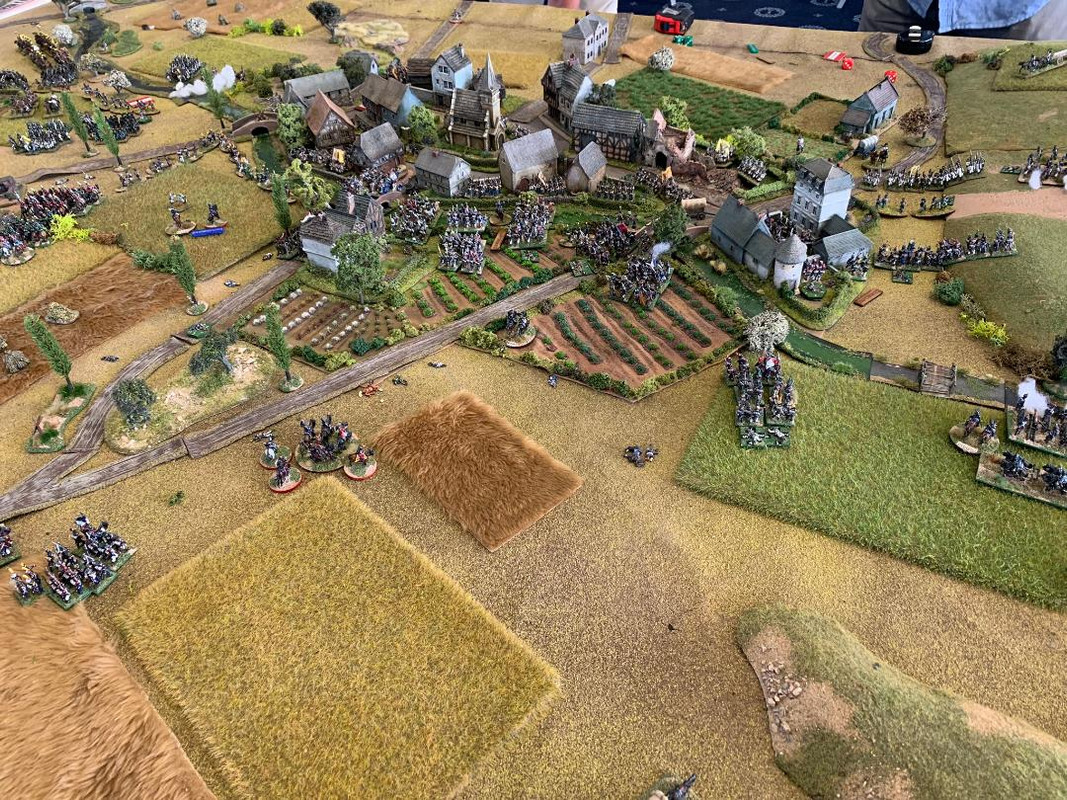 For the full report see:
https://www.tapatalk.com/groups/general ... =18&t=6899
Figures were mainly AB, with a smattering of Old Glory and Minifigs.
Buildings were a mix of Total Battle Miniatures, old Architectural Hertitage and some Timecast and Hovels.
Rules were, of course, General d'Armee.
DB
---