john de terre neuve wrote: I have to say that I am still waiting for a campaign with real bocage, I made several feet of it when the ruleset first came out but have yet to use it.
That's because contrary to what wargamers are often led to believe, not all of Normandy is bocage. Mostly the American sector in the west: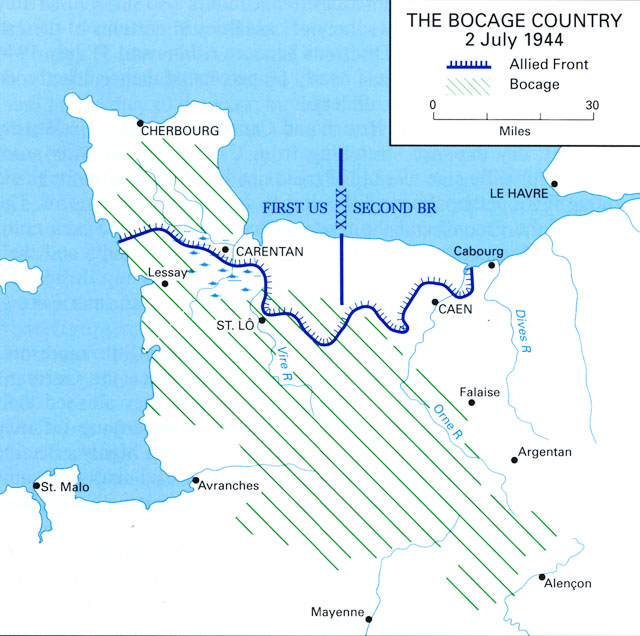 I haven't bothered making any bocage-sized hedgerows. Making terrain specially for a small sector of a campaign that was only 3 months of the war anyway seems a bit niche. Maybe if I was going to do VBCW set in Cornwall...Cornish proto-An Gof separatist faction anyone?